Physical Therapy for a variety of conditions


Orthopedic Rehabilitation

Pain Manegment

Sport injury Rehabilitation

Joint replacement/ Arthritis rehabilitation

Balance and fall prevention

Back and neck rehabilitation

Rehabilitations following Neurological Pathologies

Post -surgical conditions

Weakness/deconditioned state
TMJ Dysfunction

Work related conditions

Injury from motor vehicle accidents
Our clinics utilize multiple approaches to help manage your symptoms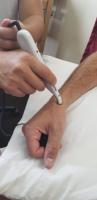 Solitens

This electrical stimulation modality is a sophisticated TENS unit.  Electrical impulses are delivered point specifically to the effected site for pain relief.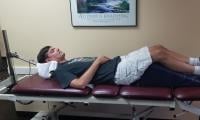 Cervical and lumbar traction

Gentle mechanical traction to help relieve neck and back symptoms.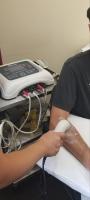 Ultrasound

A form of deep heat produced by sound waves to help increase circulation and reduce inflimation.

Phonophoresis

The use of ultrasound and topical medication to treat arthritis, tendonitis and bursitis.  This approach delivers the medication directly to the site of discomfort.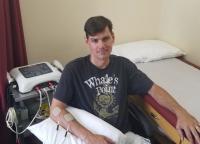 Electric Stimulation

Electric current therapy that helps increase cirulation, drecrease pain and muscle spasms, and can be used for muscle re-education.

Iontophoresis

The use of electrical stimulation to drive medication to painful or inflamed areas.